Dear Linode,
I tried installing Drupal using the Linode Marketplace. I got it working quickly, and it definitely saves typing, time, and expertise, compared to having to set it up manually.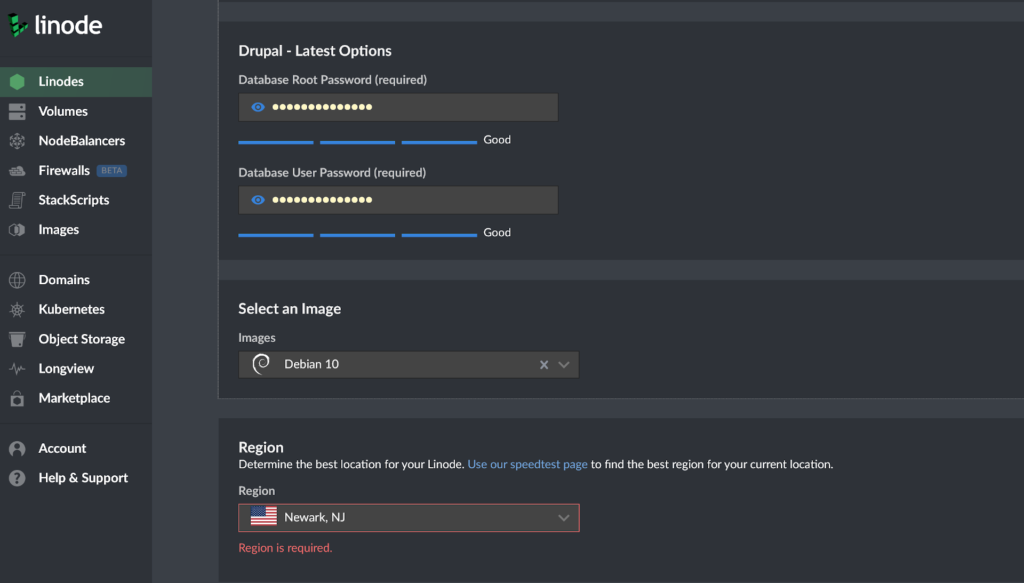 I was happy to see it was built on Debian 10, which is the rock that Ubuntu builds on. Having used the installation for several days, I have a few suggestions:
Drupal needs a mail server. Can you offer to setup one up, perhaps leveraging code from other scripts?
The Create process was easy, but slightly more complicated than necessary because I had to go read the documentation. If you can please explain in the user interface that the database user account will be called "drupal" and the database will be called "drupaldb", since these are necessary for the Drupal web installation. It shouldn't be required to read any docs when you've built such a nice UI, and that was the only information missing. Note, if you call them both "drupal", I would have guessed correctly 😉
I'm happy it's running the latest version of Drupal, but I'm not sure what the process would be to update it to new versions, and the documentation doesn't say. Perhaps I would just do a backup and restore to another Linode script, however that seems a overkill for a bug fix. Can you put some information about this in the documentation since Drupal isn't in the Debian archive?
Also, have you heard of PHP Composer? It provides a mechanism to keep up to date with new versions for Drupal as well as the plugins. If you set Drupal up via the Composer, you will give them a better system regarding future installation of updates, as well as avoiding needing to setup an FTP server.
I would also consider making your Marketplace use Ansible, which allows the users to install additional apps on one machine, support multiple distros, handle upgrades over time, and has other cool features. I think it would take one Ansible person about 6 months to get your marketplace scripts ported over. I don't even know Ansible, but I could get a WordPress script ported in a week or so 😉
I'm a fan of Linode for many reasons, but one of them is that you make it so easy to run Arch Linux, by saving me the only hard part — the installation process. Anyone who says Arch isn't good for servers probably hasn't tried in the last 5 years. I hope any of this is food for thought.
To My Friends in Detroit and elsewhere:
Vaccinations can provide protection, but the dirty little secret is that you might still get sick with Covid-19, especially because of the new variants. Whether you've been jabbed or not, you need to be aware about early treatment!
It's been known since April of 2020 that Ivermectin is a safe and effective treatment for Covid-19. If you can find a doctor who knows anything about it, you should talk to one for better advice, but good luck in Detroit. My primary care doctor at Henry Ford was certain Ivermectin didn't work against Covid-19, even though he had never prescribed it, talked to any doctor who had, or read any papers about it!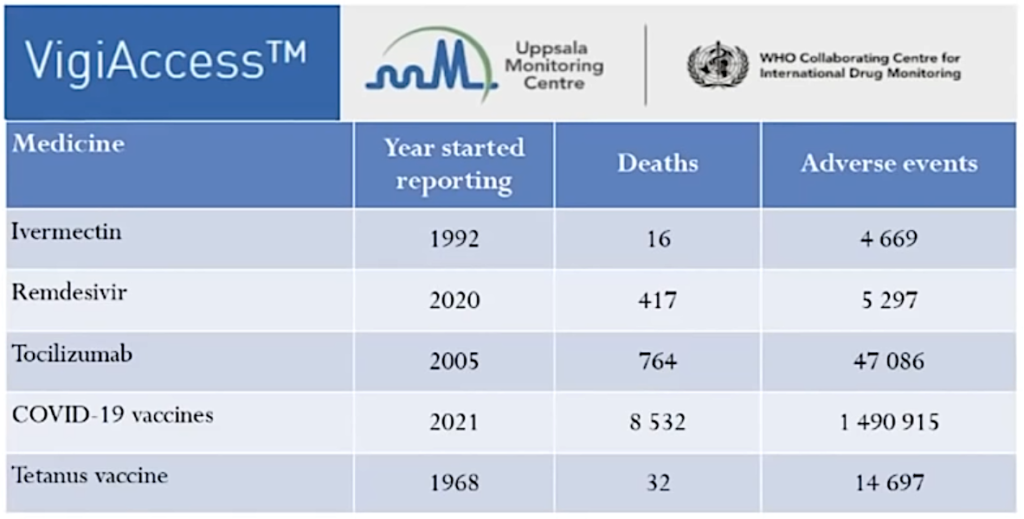 It's considered one of the WHO's essential medicines. 3.7 billion doses have been given to humans, plus countless animals as treatment for parasites, with basically no side effects. One study explained:
Ivermectin has continually proved to be astonishingly safe for human use. Indeed, it is such a safe drug, with minimal side effects, that it can be administered by non-medical staff and even illiterate individuals in remote rural communities, provided that they have had some very basic, appropriate training.

Ivermectin, 'Wonder drug' from Japan: the human use perspective
The day I wrote this, there have been 49 studies showing the effectiveness of Ivermectin against Covid-19. Across the world, 79 countries endorse the use of Ivermectin.
Currently, the official policy of the US FDA, and Henry Ford Health Systems, is to recommend no treatment until your lips turn blue, and then you should go to the hospital and get the $3,000 Remdesivir, which has worse side effects, and is much less effective.
There are insufficient data for the COVID-19 Treatment Guidelines Panel (the Panel) to recommend either for or against the use of Ivermectin for the treatment of COVID-19.

NIH Guidelines regarding Ivermectin for Covid-19, written February, 2021, still operative as of May, 2021.
There have been many scientific studies of Ivermectin for Covid-19 throughout the world, but the FDA make excuses about how the sample sizes were small, etc. It's easy to sit in an ivory tower and demand a 2,000 person randomized trial. Smaller sizes are not ideal, but it doesn't make the science invalid, especially when you see numerous studies from different countries showing consistent results!
It's easy to criticize lower-budget research, but why didn't the NIH conduct their own starting last April, when it first became known? Why, in spite of a year of mounting evidence, does the NIH do nothing regarding Ivermectin except downplay one of the best, safest, and cheapest treatments?
Everyone says to follow the science, except regarding this drug:
The probability that an ineffective treatment generated results as positive as the 53 studies to date is estimated to be 1 in 167 trillion.

IvmMeta.com
The FDA and NIH still recommend nothing for outpatient treatment or prevention except an experimental biological agent, vaccine mandates, 3 masks, a face shield, and anal swabs.
If you want to understand how the NIH came to the conclusion that Ivermectin wasn't very effective, look at the studies (with red numbers above) that they chose to shape their (non) recommendation — and all the positive studies they ignored.

In many countries, Ivermectin is available without a prescription. Meanwhile, you can get Ivermectin at farm supply stores. For now. If you ignore the dire and false warnings. And find a place that has it in stock. I also recommend searching on DuckDuckGo for the smaller online retailers. Each notch is about 4mg of Ivermectin.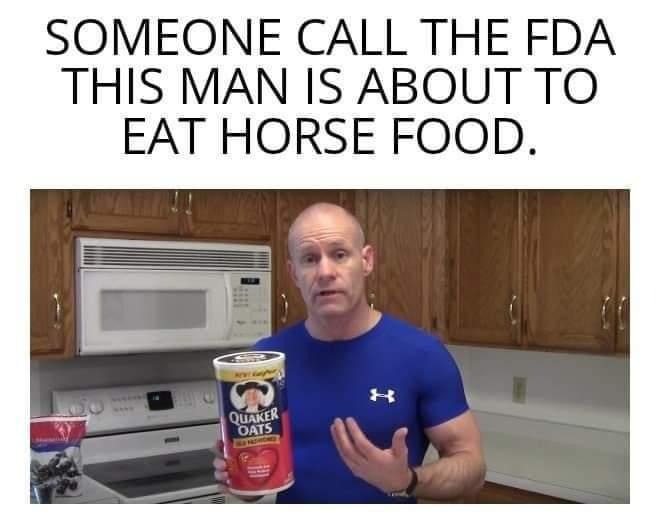 Dr. Pierre Kory talks about humans using the animal forms of Ivermectin in this clip. He cannot officially endorse it without a risk of losing his license, but he does give a subtle nod of approval by saying "Ivermectin is Ivermectin." (Rage against the machine!)
The FDA lies and says:
For one thing, animal drugs are often highly concentrated because they are used for large animals like horses and cows, which can weigh a lot more than we do—a ton or more. Such high doses can be highly toxic in humans.

https://www.fda.gov/consumers/consumer-updates/why-you-should-not-use-ivermectin-treat-or-prevent-covid-19
The problem with their statement is a human might need 16 mg which is 4 notches, whereas 1250 pound horse might need 100 mg and 25 notches. Anyone who can count the difference between 4 and 25 will not overdose on the animal form of Ivermectin.

You can find a tele-health doctor online at sites like: https://americasfrontlinedoctors.org/covid/early-treatment/ or myfreedoctor.com. Note that many large chain drugstores like CVS will refuse to fill prescriptions of Ivermectin for Covid so you may want to try a local pharmacy. It's almost as if the FDA wants to force people to buy the horse paste.
The standard dose is 0.2 mg per kg of body weight. The side-effects are generally not noticeable in healthy people. To make it easy, you can also divide your weight in pounds by 11 to determine the number of milligrams. However, in case of the Delta and other more infectious variants, doctors have been forced to use 2-3 times more. Please pass the message around that the standard is not good enough! Of course, Vitamin D is very important also. Take your vitamins!
If your doctor or pharmacist questions your interest in Ivermectin, you could ask whether they are aware that Ivermectin has a binding affinity to RdRp (RNA-dependent RNA polymerase), to prevent viral replication.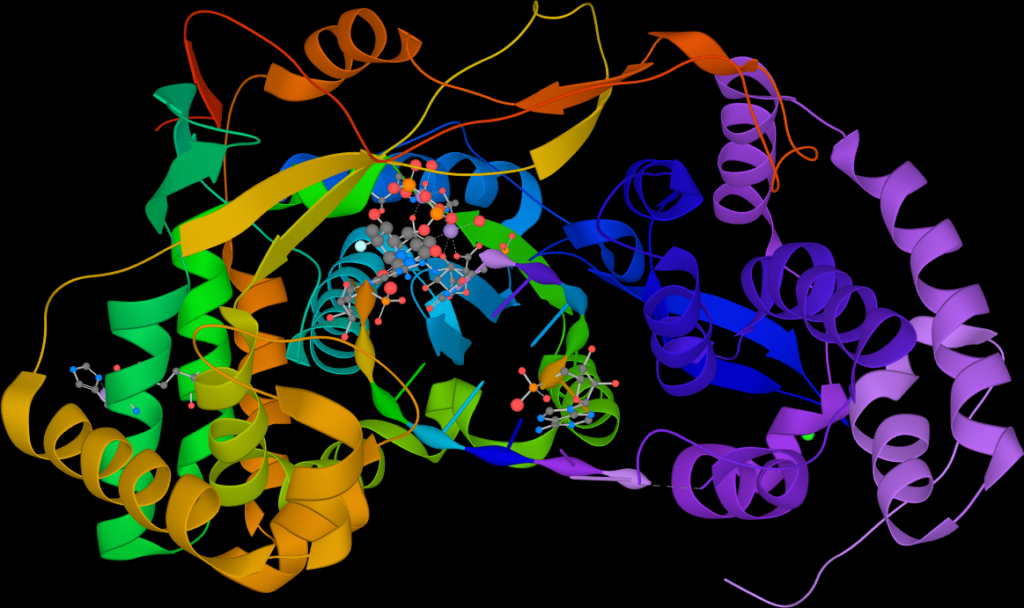 If they are still being difficult, you can ask whether they are aware that Ivermectin disrupts the protease 3CLpro. That enzyme breaks the single RNA strand into multiple proteins like a cookie cutter. Without this step, the next virus can't form properly. Ivermectin also binds to the spike proteins, prevents viral proteins getting into the nucleus, and prevents the immune system over-reaction. It has about 15 different weapons to attack Covid-19, far more than any other drug for Covid.
Without treatment, the amount of virus in your body doubles every 9 hours. Treating early is always better, but there is evidence Ivermectin works in all phases of the disease, including for post-Covid, but any product reviews discussing it on your typical evil e-commerce site get taken down. I remember reading about how it helped a family of "horses" who had all caught Covid-19 since they had gotten together for an anniversary and stayed in the same small "barn" for the weekend. Eventually, that one was also removed.
You can take Ivermectin as treatment for Covid-19, but you can also take it twice per week as prevention, as explained in the FLCCC protocol.
I created a YouTube playlist with 5 hours of information about Ivermectin by distinguished doctors. Update: the first video was posted on YouTube in December, but was taken down in July, 2021. When you are done watching it, you can consider the likelihood that the censors at YouTube have better medical credentials.
I dug up a Vimeo link, but that got taken down also so I'm now using Odysee.com. We are heading towards the dystopia Brazil.
For the rest of the playlist, go here.
In countries like India, Ivermectin is available without a prescription. In the state of Uttar Pradesh, they mailed it out to their citizens! The WHO buys Ivermectin for two cents per pill. Meanwhile, the media can't figure out why the cases are mysteriously plummeting. One of the theories is that steep fines for not wearing masks made a big difference.
Ivermectin was also widely used in some (blue) cities of Peru, with great results as soon as it was implemented: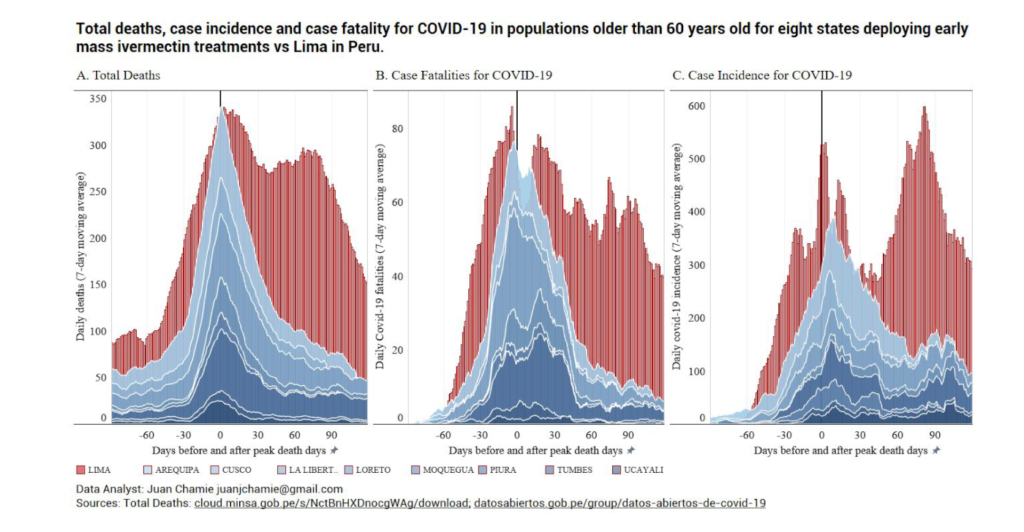 If the FDA wasn't so incompetent, we could have ended this pandemic last April. Testing without treatment for an infectious disease is madness — but who complains? Anyone with this disease should be given medicine for themselves and their entire household. That's why making Ivermectin, Hydroxychloroquine, and other safe and effective treatments available without a prescription is the best and quickest and perhaps only way to end the pandemic.
Covid-19 for some is a head cold, for others can be debilitating. There are already vaccine-evading variants in Michigan, and some say we are going to have full escape in the near future. That's government and Big Pharma for you, mobilizing everyone to fighting the last war, against the initial Covid-19 strain. In evolutionary biology terms, in a if you do a serial passage vaccination experiment in humans with non-sterilizing antibodies, the virus is going to mutate around it.
That's why it can be worth having Ivermectin and other treatments at home ready even if you have received a Covid-19 injection. Antibodies are helpful, but preventing the virus from replicating makes their job much easier, decreases the chance of an immune system over-reaction, and it works against all variants.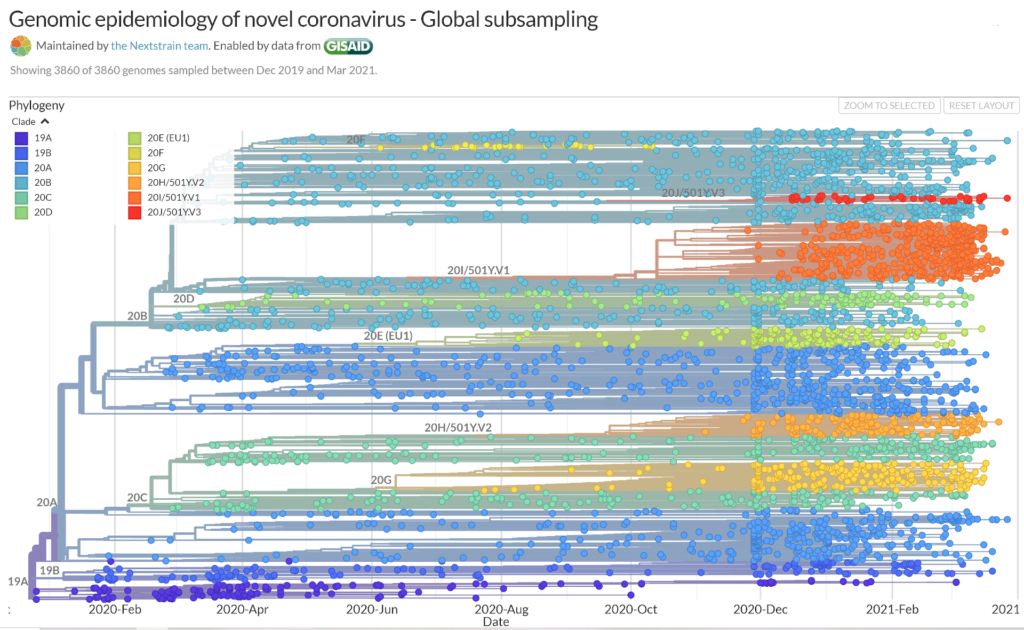 Ivermectin was first discovered because someone bothered to analyze the by-products produced by random bacteria in the soil, against lab rodents infected with worm parasites. William Campbell, who was one of the first people to isolate it, thinks the bacteria evolved to kill parasites. It's not a toxic chemical, it's a simple chemical that exploits a design weakness in many worm species. Studies have explained:
Ivermectin binds to glutamate-activated chloride channels existing in nerve or muscle cells of nematode with a specific and high affinity, causing hyperpolarization of nerve or muscle cells by increasing permeability of chloride ion through the cell membrane, and as a result, the parasites are paralyzed to death.
Streptomyces Avermitilis for President 2024!
Just imagine if that humble bacteria's output could also be used to crush Covid-19. One day, some one will be able to explain why one chemical can be so safe and effective against both worms and RNA viruses.
Update: FLCCC just released the first version of their Long-Haul Covid-19 treatment guidelines. The post-Covid-19 portion of their protocols starts on page 32.
If you are unsure about the whether to get the mRNA experimental gene therapy, aka "the Covid vaccines", read this whitepaper. Looking at the safety, efficacy, and cost, it's pretty clear what medicine that governments should be pushing to be more widely used. Injections of mRNA for Covid-19 is like 10 million Tuskegee experiments.
I also recommend investigating Chlorine Dioxide, which treats (via selective oxidation) Covid-19, and many other diseases. The government says it's poison, even though it's used in mouthwash and water treatment. It's only poison far outside clinical doses, like eating two cups of salt. You don't have to be a doctor to understand the concept of oxidizing the f*cking virus, and other diseases, and if you did, you'd be better informed than those at the FDA, who have the problem of bureaucratic incompetence combined with regulatory capture.
Update: If you made it all the way to the end, thank you! Please read the latest protocol from the FLCCC for advice on new drugs, daily supplements, and especially about regular gargling with a mouthwash and nasal sanitation. Kill the virus in your nose and mouth!
There are numerous other good non-drug treatments such as Quercerin, Zinc, Spirulina, Elderberry, Turmeric, Black Cumin Seed, Pepcid, Aspirin, Nittokinase, Reseveratrol, NAC, etc. Ivermectin (with Zinc) is the most potent medicine, but against Delta, you want to throw everything you can think of at it. Sometimes steroids are needed. Contact me if you want any advice. There are many studies for the above drugs here: https://c19early.com/
Love,
Keith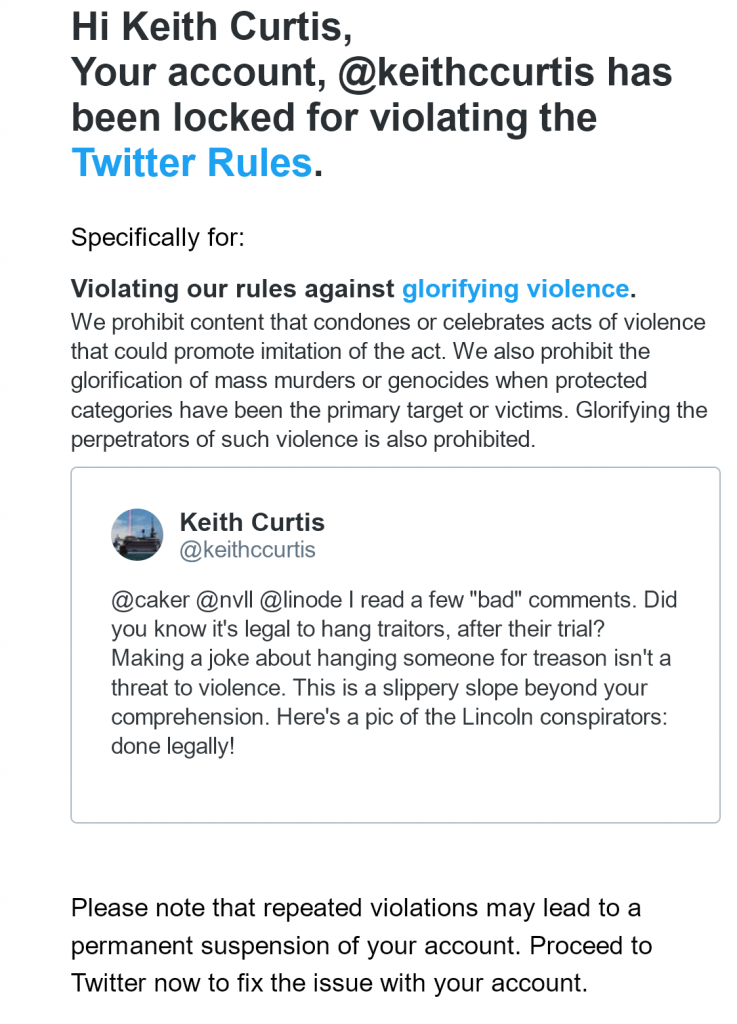 Dear Twitter,
I don't believe my Tweet condones or celebrates violence, or breaks any of your rules.
I was making the point that a hyperbolic post on Parler discussing hanging people for treason isn't actually "violence" in the sense that you mean it because it must be ordered by a court of law and usually decided by juries. For those that were enemies of the United States, that was the official punishment.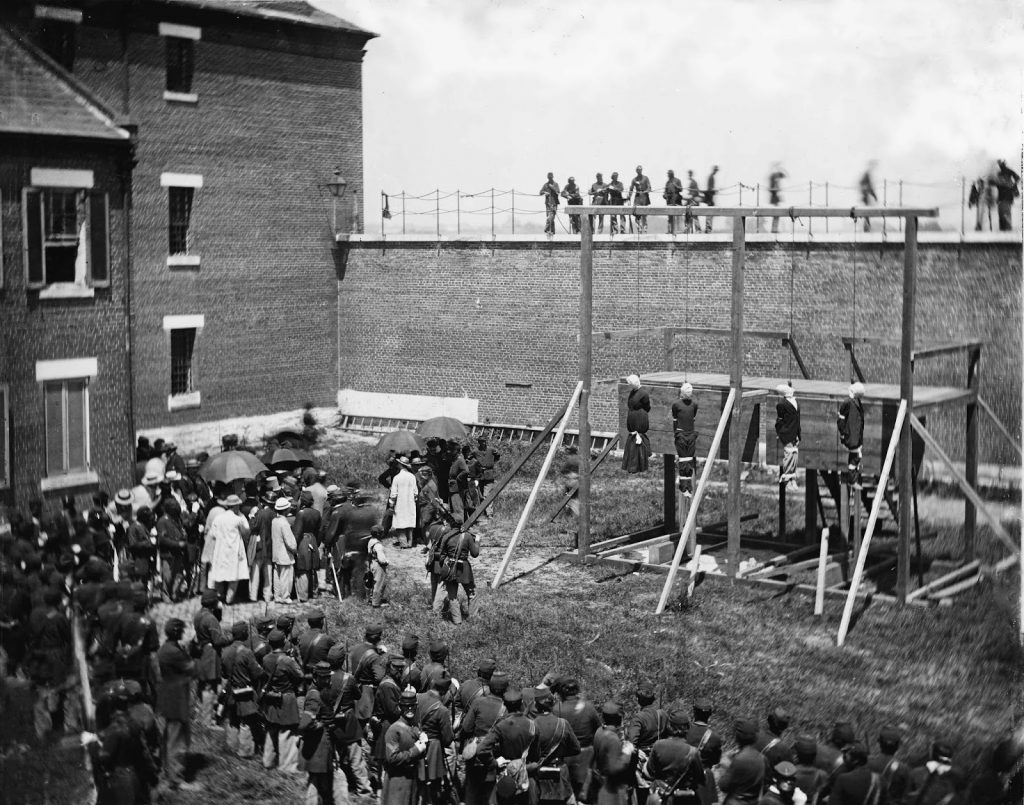 There were surely many Americans very sad and angry at losing their beloved President Lincoln. Immediately prosecuting everyone involved and giving the most serious penalties provides closure and can help lessen tensions among the citizens. When the government is prosecuting people who commit capital crimes, they don't need to take it out on each other.
It's definitely not violence that can be imitated because the crime of treason must be decided via a court. I was also not glorifying the people who killed Lincoln. I believe it was a tragedy, I was just explaining history and including an old historically accurate picture. If you are erasing history, you should be worried.
Just as a comparison, the severed head of Trump that you can easily find on Twitter is very different because that would have been done by a mob. No judge in the US has ever ordered a decapitation.
I understand there is a slippery slope, but I believe you should also take down all the the Antifa accounts, which organize violent riots on social media, and the severed heads of Trump, and the many posts saying Republicans are Nazis who need to be sent to re-education camps, and so much more, before you get to my historically accurate tweet.
There is so much shame and encouraging of violence towards Republicans in the world. It seems that calling Republicans racist, Nazis or fascists is perfectly allowed on Twitter. I hope you can see how calling about a majority of the country fascists would encourage violence. The censorship is extremely selective.
More recently, when people say that objecting to the election certification is insurrection is another a way to encourage violence. It takes the legal process of certifying votes and turns it into a crime against the United States!
That's so backwards it's Orwellian. That insane idea is of course allowed on Twitter, since it's been said some in Congress, and echoed by the media. I hope you can see how calling people in Congress or in the state legislatures insurrectionists for doing their job to ensure only legal votes are counted surely encourages violence.
Doing censorship is a very difficult challenge. I don't envy your task. Thanks for reading my reply!
Given that you've already hidden my Tweet, it seems overkill that you would also block me from accessing Twitter while I wait for you to review my appeal. You are punishing even the innocent.
I have filed this appeal with Twitter, and we'll see what happens. Their appeal box only holds 160 characters, so I sent them a link to this post. Imagine being on trial in a courtroom and being told you can old say 25 words in your defense.
Twitter Response:
Our support team has reviewed your account and it appears we made an error. We've determined there was no violation and have restored your account to full functionality.

We sincerely apologize for any inconvenience and appreciate you taking the time to submit your appeal request to us.